Self Service Password Reset Process
Step 1 – Logging into the system
1 . Open the browser (Internet Explorer, Firefox, Chrome) and enter the URL, "//password.yomagroup.io"in the address bar.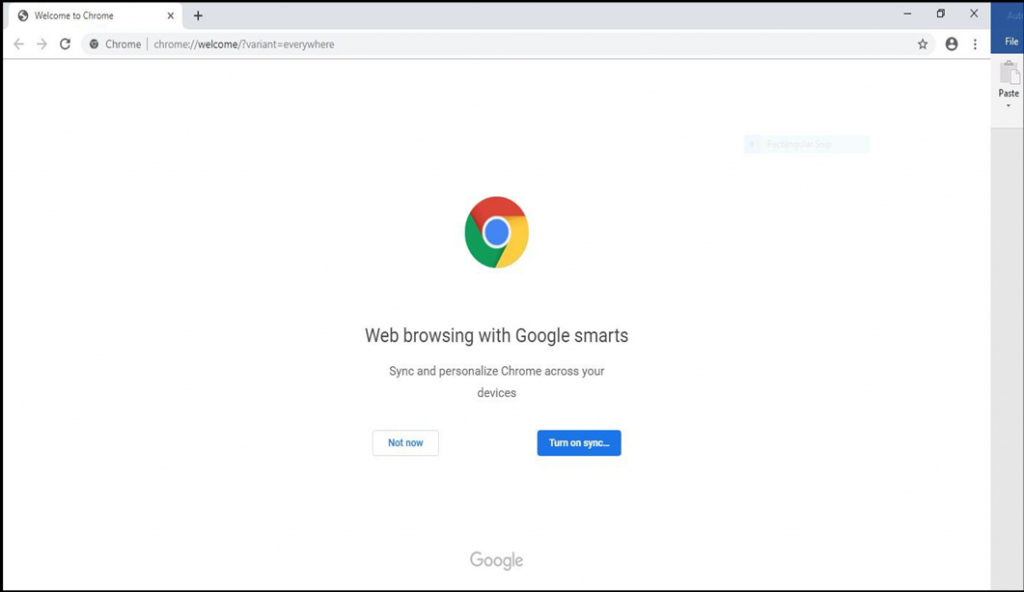 2 . Enter into the system using your work email and default password given. Username = honeyxxxxxx@yoma.com.mm
Password = Please find the password in the email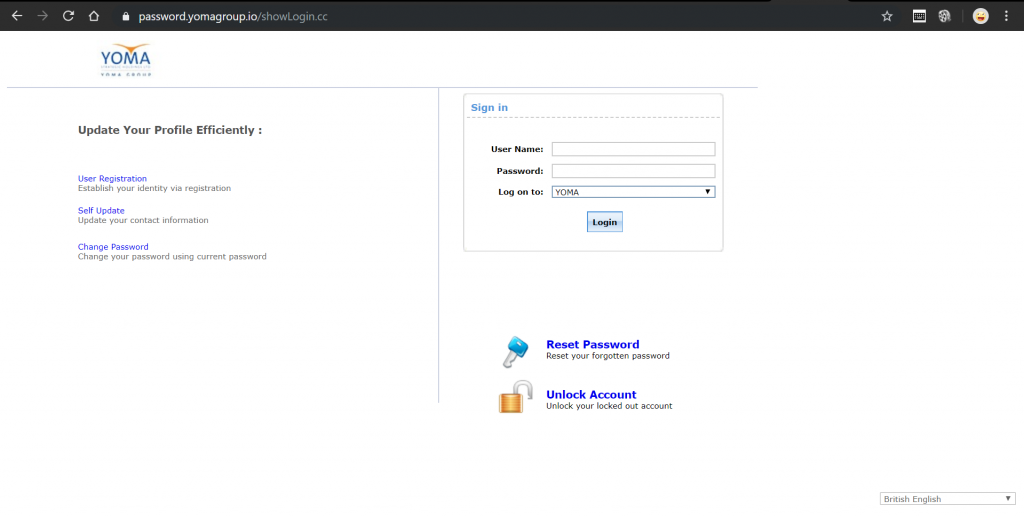 Step 2 – Enrollment Process
1 . New users must enroll before changing password. To enroll into the system, click "Click Here"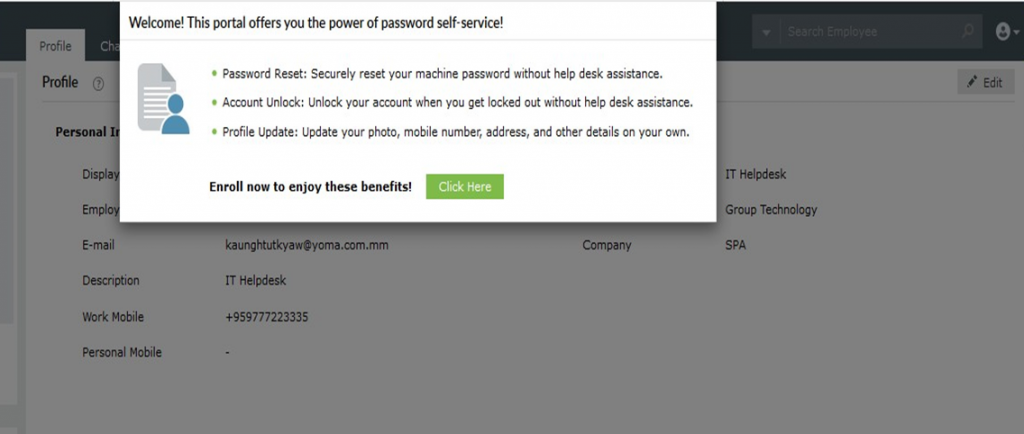 2. Choose and fill up the Security Questions and Answers for User Registration.
** Security Answers must have minimum 5 characters** After you completed the security questions, click "Next"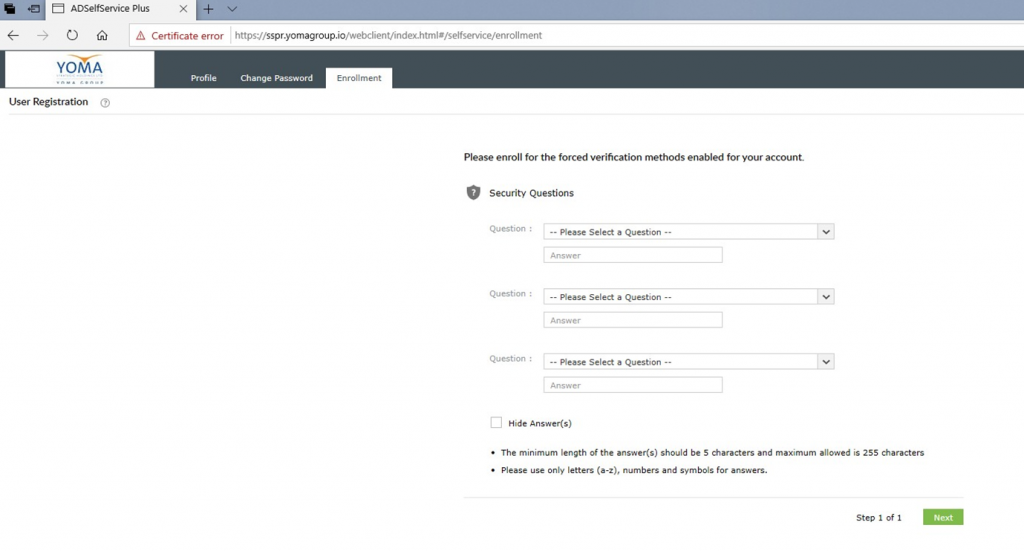 Step -3 : Change Password
Change the password with the standard password policy.

At least 1 character of each type below

Minimum Password Length is 8 characters.

Last 3 previous password cannot be reused
Step – 4 : Checking Profile
Please check user information in "My Info" Tab

Notes:
Please take note of the security questions with great care as this is to identify each user to enable password reset.
Please reach out to helpdesk@yoma.com.mm if you require any clarification.